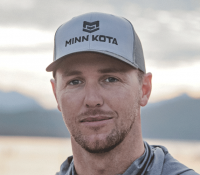 Fishing for panfish and trout with his father and grandfather is where Cameron was introduced to fishing. As he grew, his interests expanded to salmon and steelhead. Before becoming a full-time guide, Cameron worked seven years as a scientific technician for the Washington Department of Fish and Wildlife.
Cameron follows fish through the Columbia River Basin, and is energized by seeing others get excited about their catches. As a technical angler he enjoys helping others understand the fishery, and how to fish for and catch salmon, steelhead and sturgeon.
Caring deeply about the fisheries in the Pacific Northwest, Cameron focuses on legislative and policy advocacy around habitat improvement and sustainability for the region's salmon populations.
Follow Cameron on Instagram at @gonecatchin and @addicted_fishing and on Facebook at @GoneCatchinGuideService and @fishingaddictsnw.
Charity Competing for: Hatchery & Wild Coexist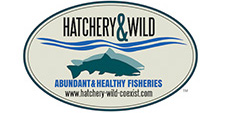 Support abundant and healthy fisheries by promoting the importance of both hatchery and wild fish in recovering and sustaining salmon fisheries.